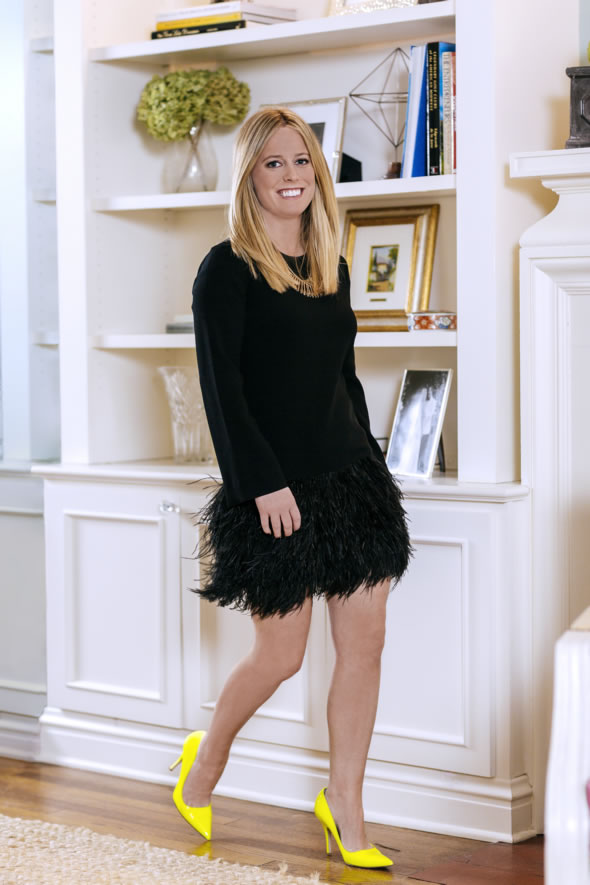 education:
Indiana University
style icon i can't live without:
Color, color…and more color
most inspiring city:
Paris without question. Everywhere you look is beauty
favorite thing to do:
Anything outside on a beautiful day!
favorite thing to do wrong:
I'm a terrible driver. But at least I'm self aware!?
before the world of design:
Advertising and PR
why interior design?
I can finally put my shopping addiction to great use! Using my powers for good instead of evil
most cherished piece of clothing:
It's cheesy to say, but my wedding ring always makes me smile
most inspiring designer:
I'm fascinated by all things Kelly Wearstler, and Mary McDonald always gets it right
best fireside reading:
If I'm not involved in a thriller like Gone Girl then I go for my guilty pleasure – a gossip mag
best word of the english language:
I say 'hilarious' much more often than is necessary
style icon i'd rather never see again:
Crimped hair had better NEVER come back
favorite color:
I'm really into chartreuse right now, and I always love a fuchsia, coral or raspberry…see, I can't even pick a favorite
most inspiring architecture:
Most anything in Florence, Italy
biggest pet peeve:
Bad listeners
if i were a clothing designer:
It'd be a situation where DVF prints meet Tibi silhouettes
dream project:
I'd like to live in Meryl Streep's home in "It's Complicated", so a dream project would be to recreate that…or the home in any Nancy Meyers film!