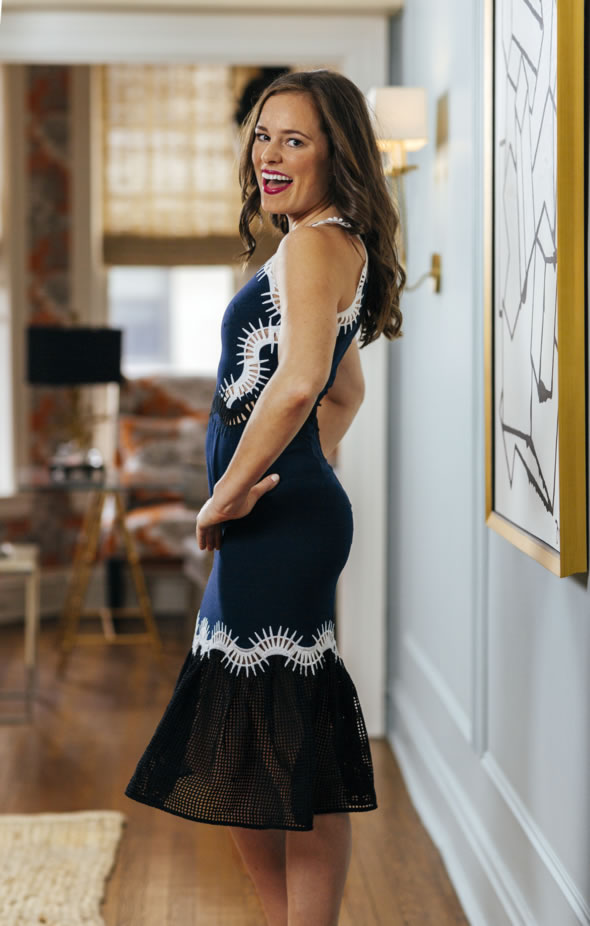 education:
Indiana University
style icon i can't live without:
metallic accents
most inspiring city:
Mumbai, India with all the vibrant colors and patterns
favorite thing to do:
Yoga
favorite thing to do wrong:
To incorporate something miss matched into my outfit or room to add some interest.
before the world of design:
magazine publishing, most recently worked for CS Interiors
why interior design?
my passions for people and design come together.
most cherished piece of clothing:
my Hamsa necklace, its gold and silver making it my fave everyday piece.
most inspiring designer:
Bunny Williams
best fireside reading:
Devil in the White City
best word of the english language:
scuttlebut
style icon i'd rather never see again:
scrunchies
favorite color:
turquoise
most inspiring piece of architecture:
The Taj Majal
biggest pet peeve:
People who drink directly out of the milk or orange juice container.
if i were a clothing designer:
Valentino, Kelly Wearstler
dream project:
My own home