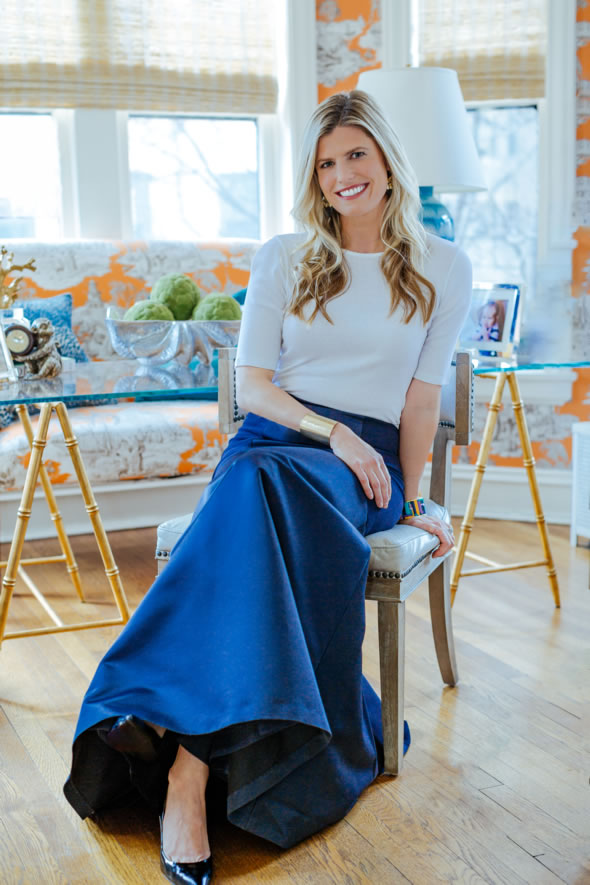 words of wisdom:
i love a client who is willing to take risks and trust us to lead them out of their comfort zone. white, navy and gray make for a lovely design scheme but there are a lot of other colors out there!
education:
Vanderbilt (undergrad), Parsons (graduate)
style icon i can't live without:
a good animal print
most inspiring city:
Istanbul, Turkey and its unique cross-section of the East and West
favorite thing to do:
a tie between racing cars with my dad and anything on the water
favorite thing to do wrong:
speeding
before the world of design:
Advertising
why interior design?
it feeds both sides of my personality – the free-spirited carpenter and the fancy-pants in me
most cherished piece of clothing:
my costume jewelry, it makes any outfit fun
most inspiring designer:
i can't get enough of Miles Redd and all his bold moves
best fireside reading:
any bio of an entrepreneur
best word of the english language:
audacious
style icon i'd rather never see again:
beige walls
favorite color:
chartreuse
most inspiring architecture:
Monticello
biggest pet peeve:
spending all on the house and not leaving any room for decor. building the house is only half the battle!
if i were a clothing designer:
Ralph Lauren – clean & classic never gets old
dream project:
my own second home!